CHONG RO 2018 Workshop -KR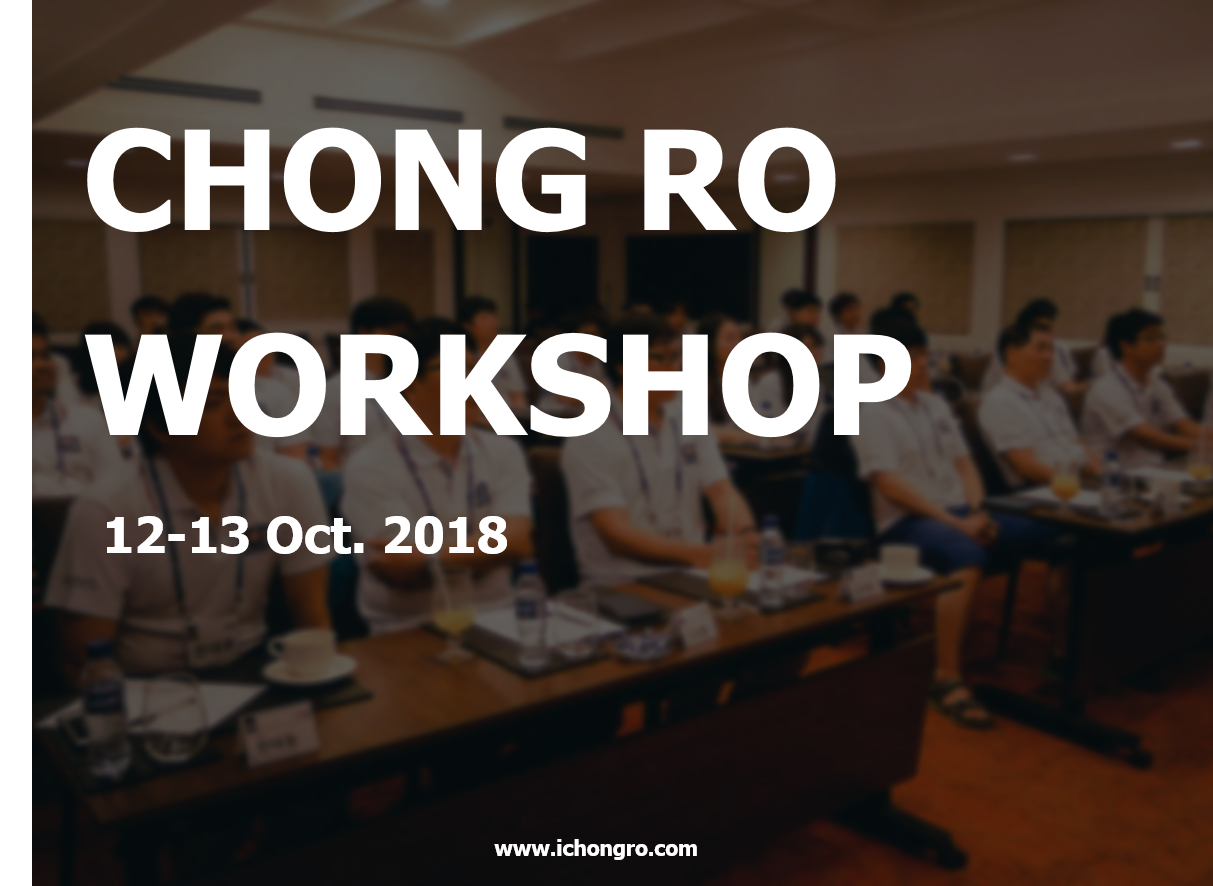 [Notice]
Dear Customers, Suppliers and Partners,
We do appreciate for your continuous support to us.
To have more internal cooperation and operating skill improvement, we are having an workshop from 12-13 Oct. 2018.
During this event, our branches in Korea may close, but you may contact to our sales people at any time.
* Apply only for Korean operations.
Overseas Branches(Vietnam-HCMC, Vietnam-Hanoi, Indonesia-Cilegon) will operate as regular working days.
We will keep effort on priving the customer satisfaction always.
Thank you very much.
Best Regards,
CHONG RO CO., LTD
**1982-2018** 36th anniversary of CHONG RO CO., LTD
Bucheon H.Q. 032-235-6000
Bucheon Lostistics Center 032-235-6000
Incheon Branch 032-569-6201
Seoul Branch 02-2628-5885
Dangjin Branch 041-358-8200
Pohang Branch 054-272-6201
Gwangyang Branch 061-762-6301
Guro Branch 02-6953-6002
Vietnam Branch +84-616-251-776(HCMC)
Vietnam Branch +84-24-7302-0304(Hanoi)
Indonesia Branch +62-254-38-6006(Cilegon)
Facebook: @ichongro
Instagram: @ichongro_bearing
CHONG RO CO., LTD
#Bearing #CHONGRO
Attachment : 181012-13_2018 CHONGRO_WORKSHOP.png